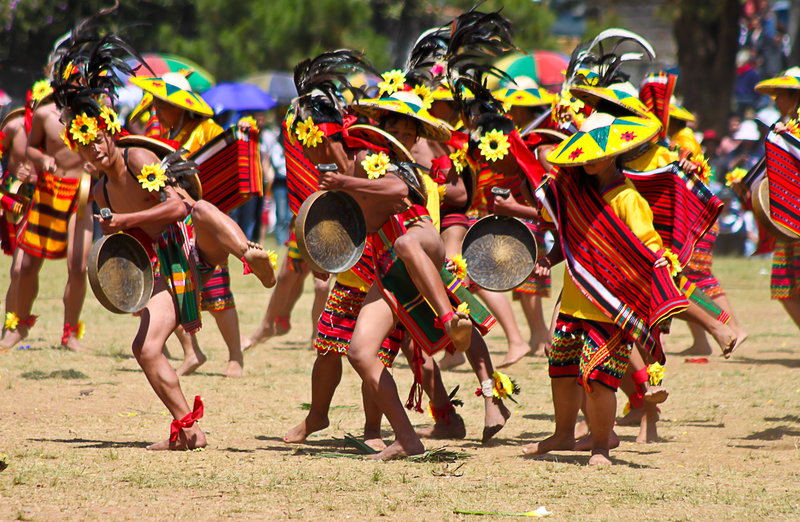 PANAGBENGA FESTIVAL – A FLORAL CELEBRATION
Also known as the "Blooming Flower Festival" this annual flower festival is held in Baguio City, Philippines. The term "Panagbenga" is derived from the word, "Kankanaey" which means 'season of blooming'. The festival is all about the values, history and traditions of Baguio and the Cordilleras. It lasts around a month and the highlight is the Grand Float Parade featuring marching bands and beautiful floats made of bright coloured flowers.
The Panagbenga Festival is one of Baguio's top attraction sites. The flower festival was held in the early 90s to cheer people up after a devastating earthquake. The festival witnessed floats decorated with blossoms and also lively dancers wearing colourful costumes inspired by flowers.
The main highlights of the event are the Grand Street dancing parade and Grand Float parade. Panagbenga is the festival of flowers thus the festival's main attraction is the vast array of different flowers. Besides, people from all over the world would be mesmerized by the sight of the beautiful decoration in every part of the city as the locals would decorate the streets, houses, roads and even shops to welcome visitors. Real and artificial flowers are used as decoration during the celebration.
Meanwhile, an interesting highlight of the Panagbenga Festival would be the dancing flowers. This dancing parade features participants in colourful dresses showing off their Panagbenga dancing steps to the audience in a fascinating parade that lasts for many hours. On the day of the occasion, live bands and singers perform the mesmerizing Panagbenga music to captivate the audience. On the other hand, other fun-filled activities held at this colourful festival would be kite flying, pony boy sessions and golf.