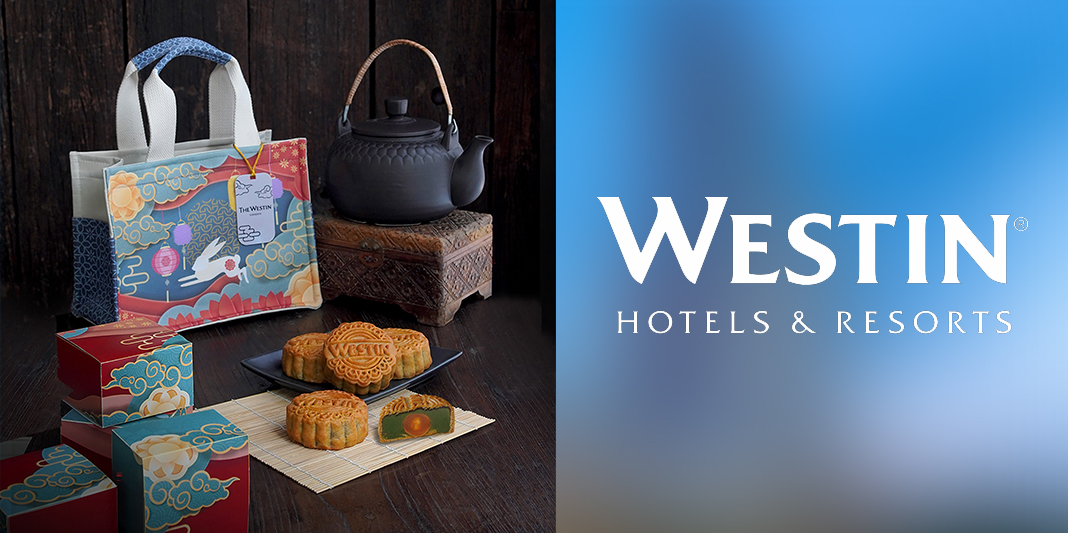 The Westin Surabaya Presents Premiere Mid-Autumn Mooncake With Executive Chef William Sun
The Westin Surabaya heralds in the Mid-Autumn celebrations with a limited-edition Premium Moon Cake Gift Set and the introduction of the new Baked Charcoal and White Lotus Mooncakes, along with the high-selling classic baked varieties to a modern creation.
Created by Chinese Executive Chef William Sun, the gift set comprises of four regular baked moon cakes with a classic mooncake choice including the Red Bean Paste, White Lotus with Single Yolk, White Lotus with Double Yolk, Pandan Paste, and the Green Tea encased in a premium box.
Guests with a penchant for salted egg yolks can take delight in the Baked Charcoal and White Lotus Seed Paste with Four Yolks Moon Cake.  They can indulge in the traditional combination of glistering salty egg yolks embedded in sweet white lotus paste.  Each portion is a guaranteed bite of the good-quality egg yolk and variations with the double or single yolk are available. 
Presented in two types of mooncake packages – the Traditional Four-Piece Premium Package and the One-Piece Individual Package – The Westin Surabaya's mooncakes are available starting from IDR 518,000++ per package and come with Book Tote Bag, Premium Box, and a greeting card.  For a limited time only, guests can present their loved ones with mooncakes in a personalized name for an additional IDR 30,000++ on their purchase.
The Westin Surabaya mooncakes will be available for sale between the 3rd of August and the 22nd of September 2021 at a dedicated booth in front of the Pakuwon Mall Surabaya welcome lobby.  Guests can enjoy a 20% early bird discount when ordering before the 22nd of August. Reservations and information can be found on  their website or stay connected to Westin on Twitter, Instagram and Facebook.
Source: The Westin Surabaya