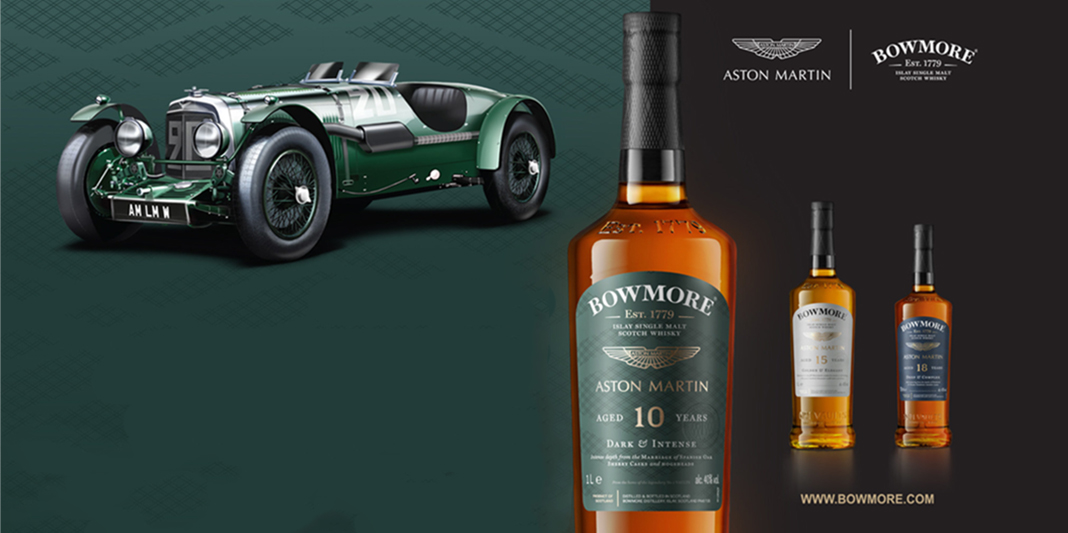 Bowmore Single Malt Scotch Whisky Introduces Designed By Aston Martin Collection
Bowmore Islay Single Malt Scotch Whisky has unveiled the first range of its Designed by Aston Martin limited-edition collections exclusively in Global Travel Retail, signifying the coming together of Bowmore's GTR whiskies with the design team at Aston Martin to create a striking bottle and pack design, giving the existing range a stylish and eye-catching new look.
The Bowmore 10 Years Old is paired with the game-changing Aston Martin factory team car, the LM10, which first raced at Le Mans in 1932. Clearly expressing a bold and confident style, these two creations encapsulate exceptional technical prowess as the whisky boldly fuses spice with signature smoke flavours.
Inspired by the iconic Aston Martin Atom, the beautifully refined Bowmore 15 Years Old captures a definitive moment in time and pays homage to the craftsmen's creative flair and passion. The whisky crafted from exquisite first fill bourbon casks and hogsheads reveals a refreshingly uplifting and stylish character.
The first range of the limited-edition bottle and packaging design from the Designed By Aston Martin will be available from this August.