PATRÓN Tequila And Michelle Zauner Team Up To Ring In The New Year With The Limited Edition PATRÓN x Japanese Breakfast Cocktail Courier Kit
PATRÓN Tequila, the world's leading ultra-premium tequila has joined forces with Grammy-nominated musician, director, author, and all-round talent Michelle Zauner, perhaps better known as the frontwoman of Japanese Breakfast, to release the PATRÓN x Japanese Breakfast Cocktail Courier Kit. The kit, featuring the brightly refreshing Persimmon Paloma, proves that a few natural elements artfully combined can give birth to perfection — be it in song, tequila, or a cocktail.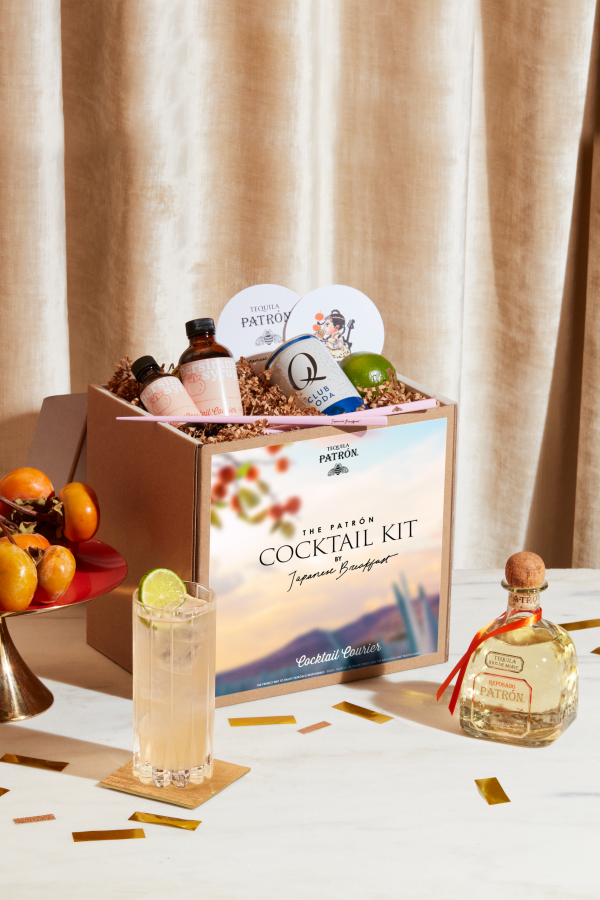 "At PATRÓN, we celebrate progressive pioneers like Michelle who have a bold, creative confidence in everything they do," said Chloe Lloyd-Jones, the Vice President of Marketing at PATRÓN Tequila. "PATRÓN goes to extraordinary lengths with our production process to achieve excellence as we believe in delivering perfection in every drop. We champion creative leaders who similarly follow their passions to impact culture. Michelle embodies that through her music and more, so we are very proud to release this cocktail kit together just in time for the holiday season."
Available on CocktailCourier.com, the PATRÓN x Japanese Breakfast Cocktail Courier Kit is the perfect complement to the holiday season. Whether as a last-minute gift or a delightful lubricant to social gatherings, this is one kit that all but guarantees good times. PATRÓN and Michelle melded their creative minds to conceptualise the Persimmon Paloma, an innovative Asian twist to the classic Mexican cocktail. The inclusion of persimmon is a nod to Michelle's Asian-American heritage and also the inspiration behind her latest Japanese Breakfast album, Jubilee. Besides all the ingredients to put together your very own Persian Paloma, the kit comes with custom chopsticks, coasters, and an exclusive PATRÓN x Japanese Breakfast bar towel.
Source: Cocktail Courier