Dive Into The Sprawling Splendour Of Maldives
You'll have no doubt come across pictures of Maldives before – in all its grand, sweeping, panoramic beauty. Private villas suspended above hypnotic turquoise oceans, beaches as white as the driven snow, and mesmeric sunsets at first dipping tentative toes into, and then surrendering completely, to a perpetual horizon.
If ever there was a case for the jewel at the centre of the earthen crown, Maldives makes one as good as any. The heady visual substance of a faraway dream for many, those with the means would be remiss to go without experiencing the spellbinding, almost otherworldly beauty of the islands at least once.
Popular among honeymooners looking to cocoon themselves away from the world and burgeoning undersea explorers alike, Maldives is well known for its eminently hospitable resorts. Spoilt for choice as it is, Asean Food & Travel picks out three options you simply couldn't go wrong with.
Six Senses Laamu
Six Senses does a blend of luxury and rustic chic like few do and none do better. Six Senses Laamu is perhaps the best example yet of a concept that so seamlessly blends remote locations and uninhibited luxury. The Ocean Water Villa – expansive and with an array of innovative amenities, captures perfectly the experience of the ideal island paradise.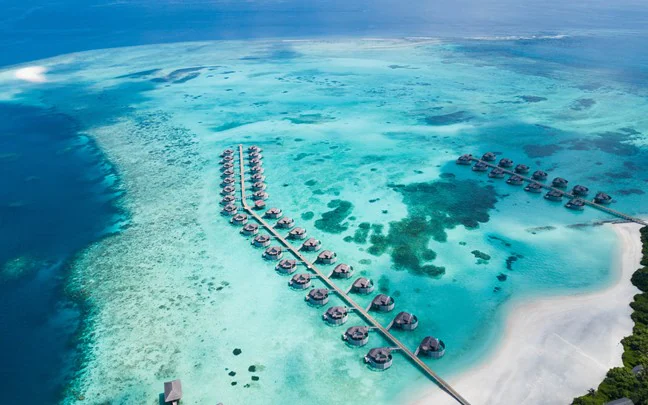 One&Only Reethi Rah
Time seems to move differently at One&Only Reethi Rah. At times a tranquil haze punctuated only by the interchange of sun and moon, the experience suddenly seems all too abrupt when it comes time to leave. Somewhat of a spa resort, an opulent country club, and the realised imaginations of a hedonist with bottomless pockets spliced together, One&Only Reethi Rah is sleek, luxurious, and almost a world of its own.
Huvafen Fushi
Huvafen Fushi is an escapist's dream. Offering an authentic return to true Maldivian basics, the resort doesn't lack in luxury with its famous underwater spa or the quite entrancing infinity pool known the world over for its twinkling lights – that'll have you half-convinced you're swimming the outer reaches of the galaxies themselves. Dreamy over-water bars offer front row seats to the departing sun and thatched rooftops in all their rustic charm hide grand interiors styled in the manner of the most sophisticated contemporary urban lofts.